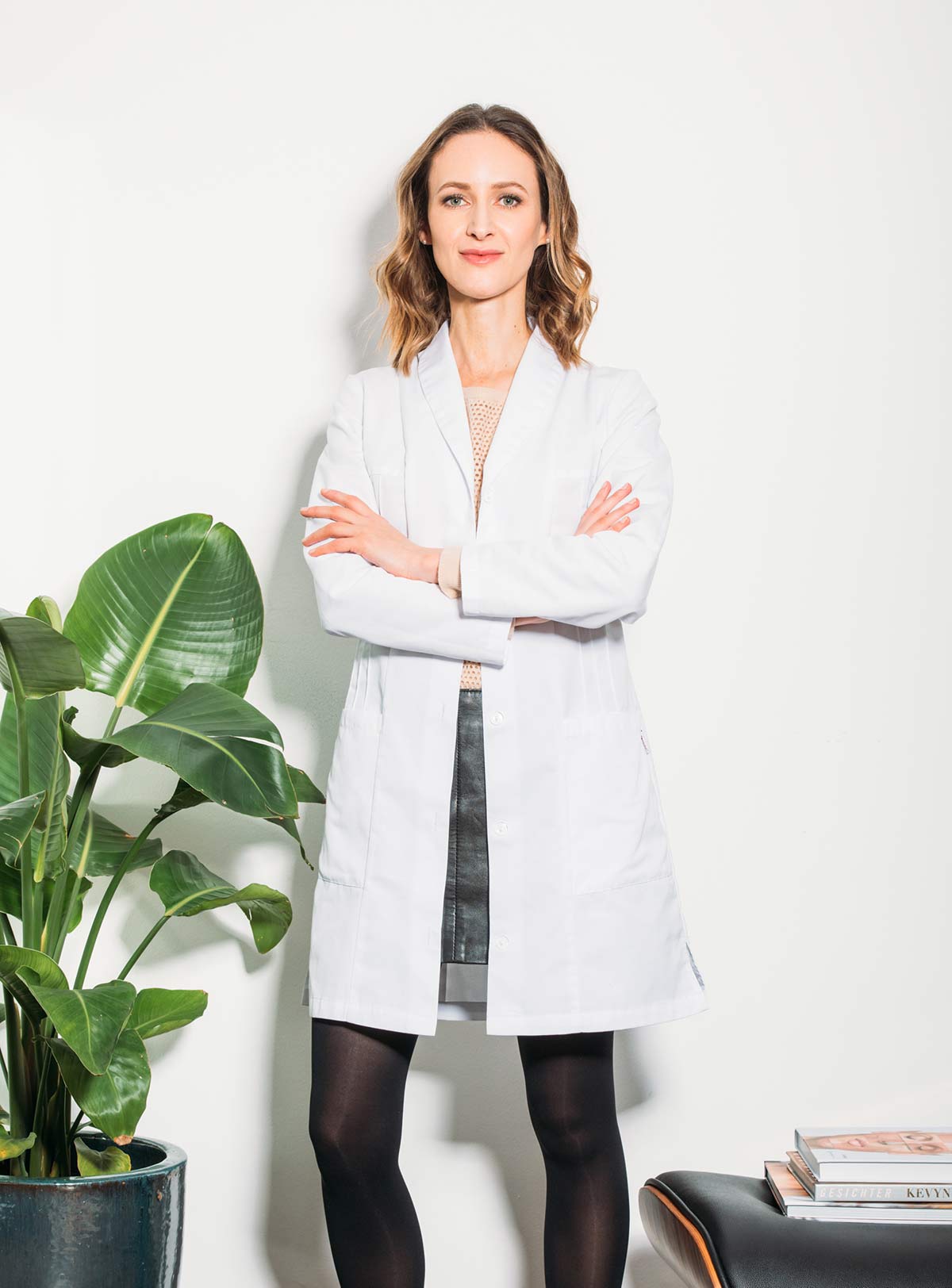 Maintaining your individual beauty is my passion.
Dr Eva-Marie Jablonka
My double degree in both medicine and dentistry and my facial surgery experience make me an expert in all layers of the face - from skin and soft tissue to bone.
In aesthetic medicine I combine my anatomical knowledge with my interest in skin care and cosmetics. I am fascinated by the possibilities of enhancing individual beauty with minimally invasive medical treatments.
2003 – 2009
Study of dentistry at the Albert-Ludwigs-University Freiburg
2013
Doctorate (Dr. med. dent.)
2009 – 2015
Study of medicine at the Albert-Ludwigs-University Freiburg,
Ludwig-Maximilians-University and Technical University of Munich
Study visits and internships in Switzerland and USA
2016 – 2019
Several years of further medical training in general and trauma surgery,
Oral and maxillofacial surgery and psychosomatics
Since 2019
Advanced training in aesthetic medicine, e.g. in Munich, Hamburg and London
12/2019
Foundation of the private practice "Giesing Ästhetik
01/2020
DGBT certification for botulinum and filler therapy
02/2022
Practice relocation to Munich Schwabing
Book your consultation today!