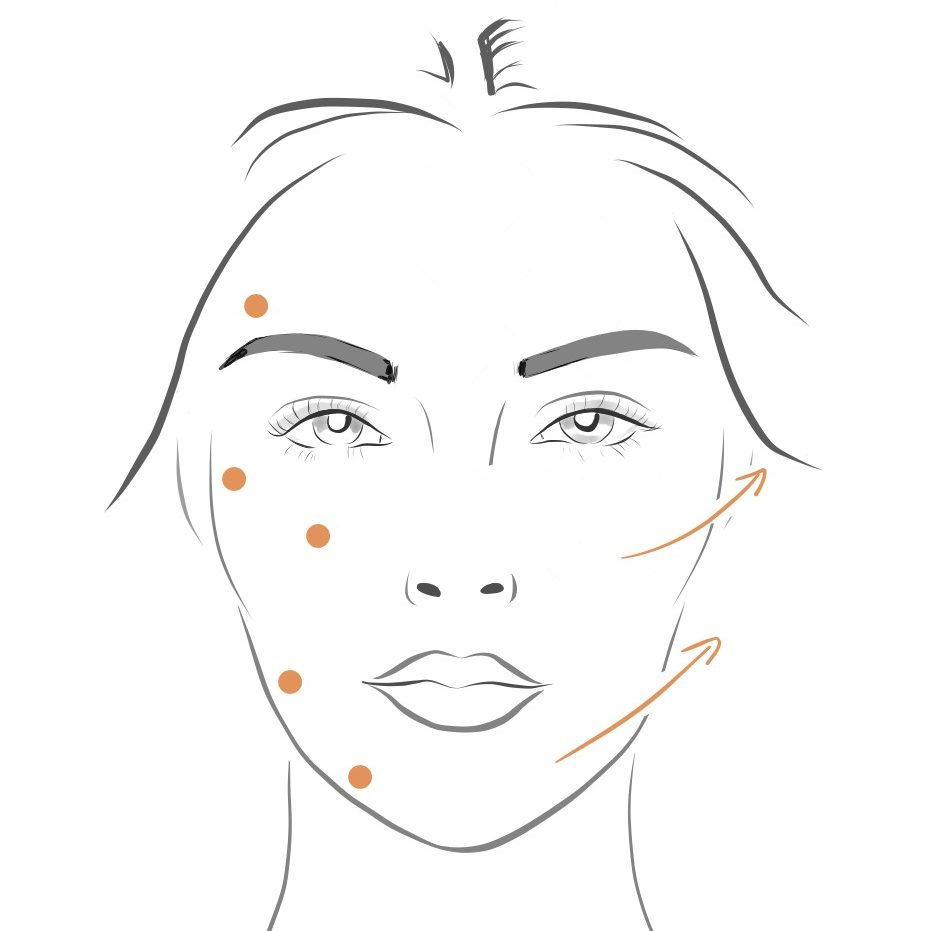 Aging processes in the face
Skin sagging and wrinkles in the facial area lead to a tired and exhausted appearance. Many people find this disturbing. However, the reason for this is not only premature ageing of the skin itself. Ageing processes happen in all layers of our face: in the epidermis, the middle and deep skin layers, the superficial fatty tissue, the facial muscles and connective tissue plate, the deep fat pads and the facial skull. In particular, volume losses of the fat pads and bone cause the upper layers to lose their hold, so to speak, and sink.
Treatment with hyaluron fillers
Hyaluronic acid fillers can be used to counteract and even prevent the changes described. Here I have various products available in my practice in Munich, depending on the individual ageing pattern. You can build up both volume and definition. It is better to start a little earlier than too late, because at some point minimally invasive methods reach their limits and surgical treatment by means of an operative facelift is the method of choice.
Volume building and definition
I use my own technique for the Liquid Lift in my practice in Munich, which is inspired by the 8-point lift and the MD Codes according to Mauricio DeMaio as well as various further training courses in London. In addition to the treatment of the temple and midface region, a lower jaw and chin contouring can lead to a subtle gain in volume and improved definition of the facial contours. An individual treatment plan is created after a personal consultation appointment with photo documentation and analysis. The treatment costs are based on the material and treatment requirements. This can only be estimated at the consultation appointment.
Treatment duration: 45 min (with exposure time of the anaesthetic cream)
Onset of action: immediate
Downtime: none, swelling / bruising possible
Repetition: 12 - 18 months, sometimes gradual treatment recommended
Costs: depending on treatment requirements (from approx. 390,- €, for full face treatment from approx. 990,- €).
Book your consultation today!